A Future Focused Agency ready to workshop your ideas into reality.
Future Workshop is a multi-technology solutions company that specialises in environmental, spatial, and educational problems using modern frameworks and creative technology-based strategies.
With expertise in Artificial Intelligence, Virtual and Augmented Reality, Machine Learning, Neural Networks, Data Analysis, Visualisation, Learning Design, Content Creation and Delivery, and Digital Strategy we have the tools to create opportunities in a number of award-winning ways.'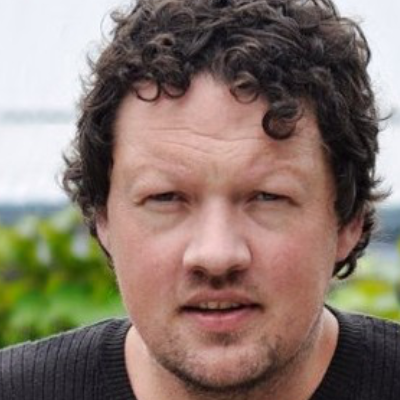 Aaron Brown
Aaron Brown is the Managing Director of Future Workshop. He has a well-established reputation researching, conceptualising, and directing projects around New Zealand and the globe. His strength is working with diverse organisations to design and deliver projects using technology to narrate and visualise stories, complex data, and experiences.
His long-standing leading roles as Head of Research at New Zealand Post Stamps and Collectibles and more recently as a Director with M2PP and the Kaikōura Earthquake Rebuild have included multiple international awards and stakeholder successes.
He is currently exploring and developing interfaces between Artifical Intelligence and traditional research and story-telling frameworks.
History
Research
Cultural Heritage
Museums
Art Exhibitions
Story Telling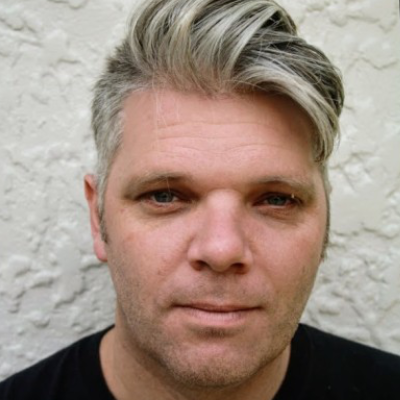 Alan Proctor-Thomson
Alan Proctor-Thomson is Future Workshop's Creative Director. For nearly two decades he has designed creative and technical solutions for various educational institutes in New Zealand and the United Kingdom. He has a particular passion in designing and creating playful and experiential learning environments both real and digital.
He has won international acclaim for designing and building a series of multi-user VR learning experiences. These walkable recreations of Machu Picchu and a Fijian Village gave learners an opportunity to meaningfully engage in the effects of tourism - with the former winning Bronze at the 2020 QS Reimagine Education Awards.
Under the name Burnt Pixel he uses 'found footage' and programming principles to create interactive video-art and performs live visuals for bands and DJs.
Learning Experience
Teaching
Installations
Virtual Reality
Animation
Game Design
Video-Art
Video Editing
Web Design